Purchase an Issue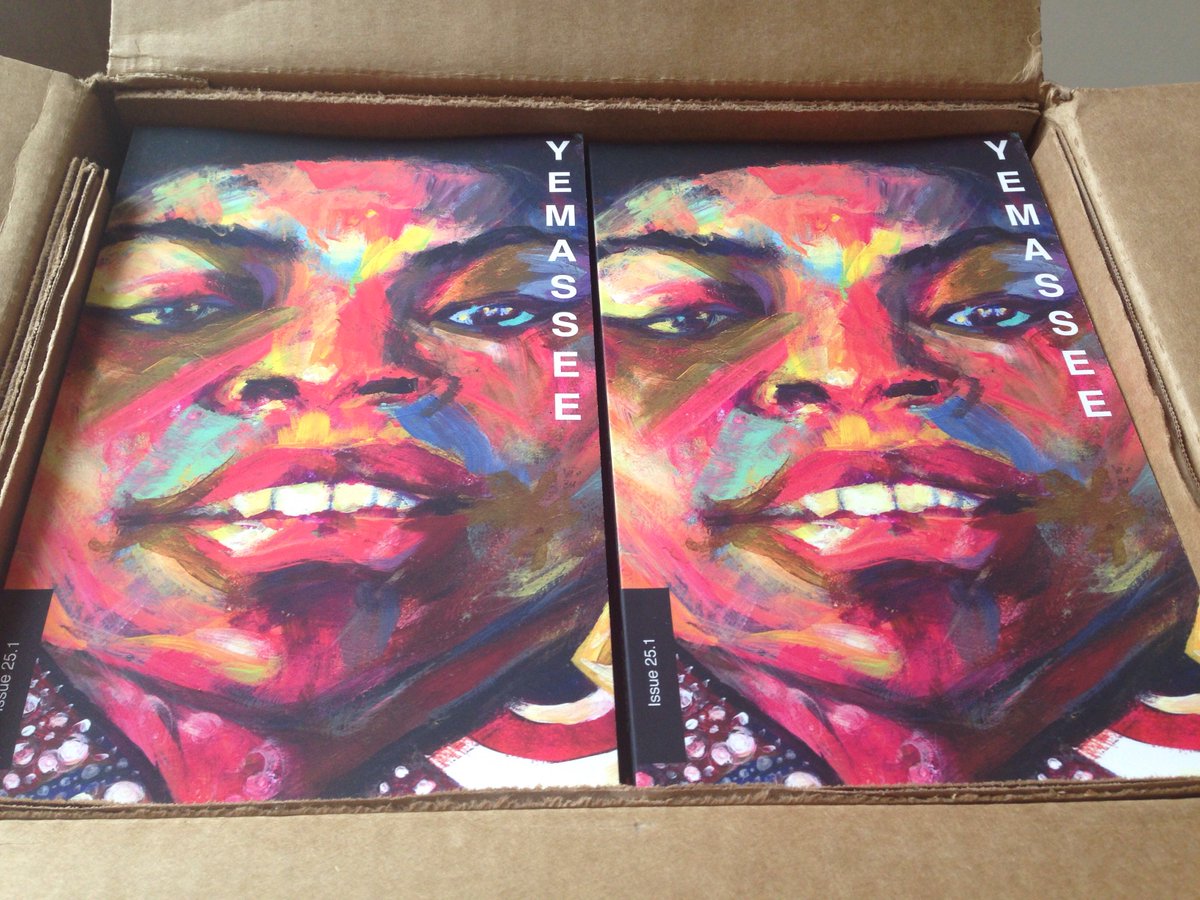 Our 25th anniversary issue!
Feel our beautiful matte covers and sturdy paper for yourself. Purchase a print issue of Yemassee via credit card for only $5. Our back issue archive with content details can be found here.
The newest issue, 25.1, features fantastic new work, including:
Fiction from Tara Isabel Zambrano, Emma Sloley, Harris Lahti, Amir Adam, Melanie Ritzenthaler, Tyler Barton, Lynsey Morandin, and Toni Martin
Poetry from Logan February, Kristina Erny, David Gustavsen, Owen McLeod, Shaina Monet, Alyssa Jewell, José Olivarez, Jasmine Reid, Sara Ryan, Heidi Seaborn, Knar Gavin, Simone Person, Amanda Hayes, Sarah Thompson, Madeline Kinkel, and Aria Curtis
Reviews of Lauren Russell's What's Hanging on the Hush, and DéLana R.A. Dameron's Weary Kingdom
Cover Art by Rob Gibsun
Featured Art by Dogon Krigga
(Pst... Trying to go paperless? You can also order an electronic copy of 25.1 at a discounted rate. We'll email you a link for you to download the file at your convenience.)
Thank you for your support!